Microsoft Cloud / Office 365 Services Provider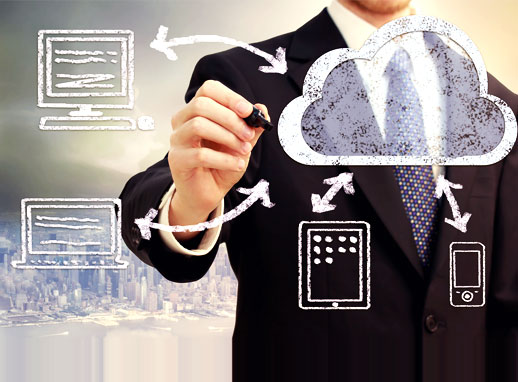 Why Choose to Deploy Applications on Cloud.?
The "Cloud" is not really a new concept. It has been around for a while, the past few years it is becoming the industry standard as major software companies such as Microsoft began to deploy it's applications as software as a service model. Cloud concept is- simply being able to access applications, data and other services – that are stored or hosted on remotely located servers on any device across all platforms. Also due to high bandwidth internet availability Cloud Computing is now the choice platform for hosting business applications. This gives companies the freedom from managing a host of IT infrastructures, such as database, application servers, hassle free data security and data availability and high redundancy in case of a natural disaster. The Cloud computing trend is fast catching up in the Small Midsized Business across all industries.
Titan Techs is a certified Microsoft Cloud Solution Provider (CSP). We provide our customers with products and services on the Microsoft Cloud Infrastructure -Microsoft Azure, Microsoft Office 365, Enterprise Mobility Suite, and Windows based applications hosted on Microsoft's Cloud. We also provide to SMB (Small Midsized Business) segments hosted cloud applications such as:
Project and Portfolio Management Solution (ProConsul)
Case Management Systems.
HR Management System- Engage-HR.
Document Management Systems.
We provide customized application development services on Windows platform such as (Windows App/Web based/ SharePoint). We are able to provide these solutions on as a fixed cost or a hosted model. Click here to request information.